Environment
since 2006
ISO 14064 standard – greenhouse gas emission monitoring.
We are number one in Russia!
since 2004
ISO 14001 standard – environmental management system
2015
Leader of the CDP (Carbon Disclosure Project) ranking in Russia
Achievements 2016
as compared to 2012
gross discharge of pollutants into water reduced by
gross emissions of pollutants into air reduced by
fresh water consumption reduced by
total quantity of all buried wastes reduced by
Production and environment
Starting from 2000, we have been implementing a large-scale technical modernazation program with one of the main goals to minimize the environmental impact. Under this program, in 2013 – 2021 we are implementing a top priority investment project (PIP) "Cardboard Production Reconstruction".
The expected environmental effect from PIP implementation by 2021 is as follows:
Reduction in water consumption
Reduction in pollutant emissions
Reduction of discharge into water
Reduction of greenhouse gas (GG) emissions
18 thousand tons of CO2 equivalent
Мониторнинг парниковых газов
Первые из российских компаний взяли на себя добровольные обязательства по снижению выбросов парниковых газов росте производства до 2020 г. в размере 2 200 000 т СО2-экв. в год.
Первыми в России разработали и внедрили процедуру мониторинга выбросов парниковых газов
Разработана и принята климатическая стратегия АЦБК на период до 2020 г., в которой были установлены еще более амбициозные цели по сокращению выбросов при росте производства.
достижения 2016 года
По сравнению с 1990 г.
Сокращение выброса парниковых газов
Improving energy efficiency and waste management
We have revamped and replaced power boilers at CHP-3
We have built a multi-fuel boiler Valmet Power Oy co-fired with wastewater sludge and bark/wood waste
We are reducing the coal share and increasing the biomass share in fuel balance
We are developing an innovation project for landfill gas production and utilization as fuel
Achievements 2016
as compared to 2015
Increase in the biomass share in the fuel balance from 28.1% to 45.9%
Reduction of process wastes and secondary wastes of the mill by 70%-75%
100% utilization of wastewater sludge and bark/wood wastes to completely avoid their burial - we are the first and the only company in the Russian pulp and paper industry to achieve that!
Environmental education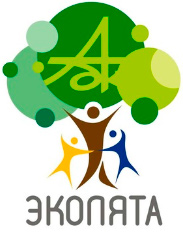 Love for nature starts in childhood. Investing considerable resources to education and training of the growing generation, APPM supports the All-Russia social and educational project "Ecolyata".
Project goals:
to develop environmental friendly attitude to nature among children
to broaden children's environmental outlook, raising their ecological awareness
to develop a habit "to think green"
Сохраняя природу - создаем будущее
Сохраняя природу - создаем будущее
Сохраняя природу - создаем будущее
Сохраняя природу - создаем будущее